Safety Training Academy
Lean Six

Sigma

Black Belt
SIX SIGMA

LEAN BLACK BELT
Six Sigma Lean The core objective of the black belt course is to provide students a thorough grasp of both Lean and Six Sigma, which are complimentary disciplines. With a stronger emphasis on the actual use of these tools and techniques in the organization, it discusses tools and strategies beneficial to enhance the manufacturing process, decrease waste, and eliminate flaws in the finished product. The expertise learned in this training will undoubtedly be useful to the participants as they lead various important initiatives in their respective firms.
Employees and organizations who need a systematic approach to issue solving for the aim of continuous improvement should take this course. Team leaders, supervisors, associates, quality assurance engineers, project managers, software professionals, practitioners, members of the quality assurance team, working executives, and senior management would be included in this group. They would commit a small amount of time to applying
Those who desire to take on full-time leadership roles in improvement projects
Those seeking to significantly enhance business requirements
Functional managers who want to substantially improve their organizations' bottom lines.
Managers and staff members who desire to earn a Black Belt in Six Sigma certification.
Any additional professionals who are engaged in process improvement strategies through study, invention, or consultancy.
This course aims to:
Provide comprehensive knowledge to participants about the tool and techniques, advantages, and challenges of the Six Sigma and Lean methodologies.
Teach students both quantitative and qualitative methods from the complementary domains of Lean and Six Sigma.
Provide knowledge to students to form and effectively lead a six-sigma project team.
Provide knowledge to students to apply DMAIC (Define, Measure, Analyze, Improve, and Control) and various six sigma tools in process and quality improvement.
Provide knowledge of Kaizen projects
To equip students with knowledge to communicate using Six Sigma and Lean concepts
Equip students with knowledge to avoid pitfalls in implementing six sigma
Participants will be able to relate Six Sigma and Lean concepts to the overall business mission and objectives
Participants will be able to apply concepts to business issues and transition projects from phase to phase.
Participants will develop superior problem-solving skills that can be immediately applied in real world projects.
Participants will be equipped with the knowledge needed for production process improvement in their organizations and help their organizations adopt right approach.
Participants will be able to apply Lean concepts such as 5S, waste reduction, process mapping, value stream mapping and mistake proofing etc. in their workplace
Participants will be able to define, present and manage improvement projects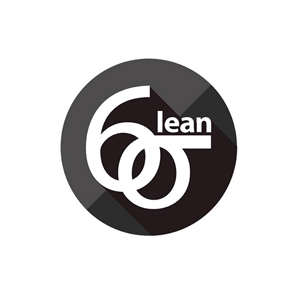 A highly engaging and interactive course that ensures better internalization of six sigma and lean concepts and principles.
Work through the course rather than just listening for higher retention of concepts and theory.
Group exercises that demonstrate and bring to life the concepts being taught.
Practical implementation issues are discussed with relevant six sigma and lean tools and techniques.
Integrated role play with all the six sigma concepts that make the participants work through an entire project.
Work through multiple case studies to test the understanding of the method.
Learn to carry out analysis with the help of globally used Minitab software.
Workbook
Case study booklet
Role play documents
Gifts and supplies
PMI approved PDUs
Lean Six Sigma Black Belt Online course covering comprehensive six sigma concepts
Lean Six Sigma Black Belt Certificate after completing the online course and exam
As per the pervious web site same contents.